QinHao1*, Li Jie2*, Wang Qixing3*, Wang Jun1,Jing Guoqiang4, DaiBing5, NiZhong6, Wang Shengwen7, Ge Huiqing8, Luo Fengming6, Xia Jingen9, Chen
Rongchang10, ZhangWei1#, Liang Zongan6#; Respiratory Therapy Group, Respiratory Disease Branch, Chinese Medical Association
1. The First Affiliated Hospital of Naval Military Medical University(Shanghai 200433)
2. Rush University(Chicago, Illinois, USA 60612)
3. Tenth People's Hospital Affiliated to Tongji University(Shanghai 200072)
4. Affiliated Hospital of Binzhou Medical College(Binzhou, Shandong 256603)
5. The First Affiliated Hospital of China Medical University(Shenyang, Liaoning 110001)
6. West China Hospital of Sichuan University(Chengdu, Sichuan 610041)
7. The First Affiliated Hospital of Xi'an Medical College(Xi'an,Shanxi 710077)
8. Shao Yifu Hospital Affiliated to Zhejiang University School of Medicine(Hangzhou, Zhejiang 310020)
9. China-Japan Friendship Hospital(Beijing 100029)
10. Shenzhen Respiratory Disease Research Institute(Shenzhen,Guangdong 518020)
The New Coronavirus Pneumonia (NCP) is a pneumonia caused by 2019-nCoV infection. Its severe and critically ill patients often have hypoxemia and dyspnea and need to receive correct respiratory support treatment. For acute hypoxic respiratory failure, High-flow nasal canula (HFNC) has a greater advantage than traditional oxygen therapy, which can reduce the intubation rate and 90-day mortality. HFNC has played an important role in the treatment of MERS-CoV pneumonia and H1N1 pneumonia. HFNC also plays an important role in the current treatment of NCP severe and critically ill patients. Figure 1 shows an HFNC unit attached to a patient..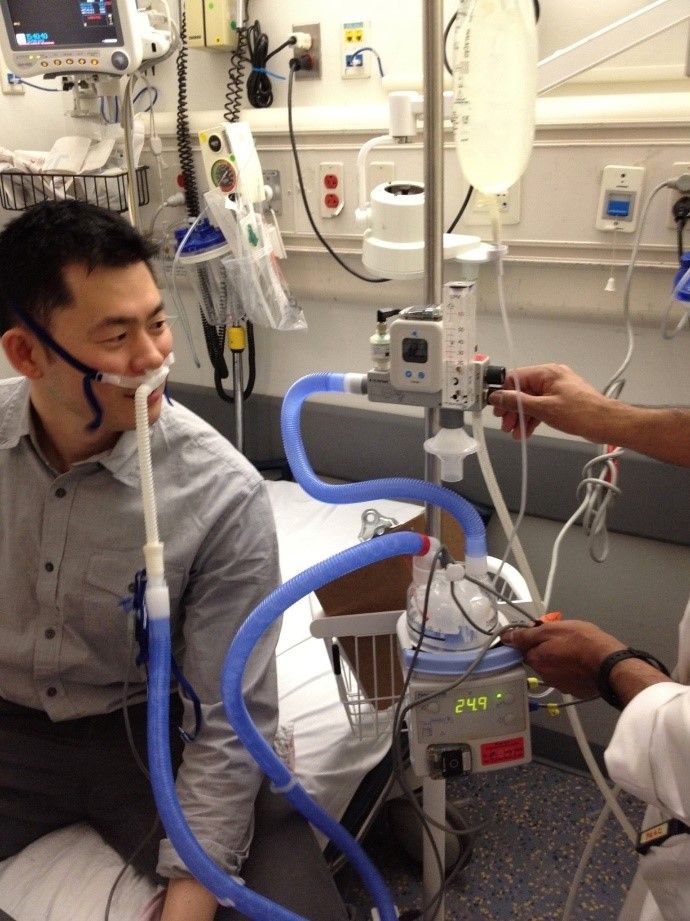 Figure 1: A HFNC unit attached to a patient
The epidemic situation is still developing. Not all medical personnel using HFNC are specialized in respiratory or critical illnesses. They are not familiar with the operation of HFNC. The use of HFNC and subsequent disinfection treatment methods require training. Experts from the respiratory therapy group of the Respiratory Disease Branch of the Chinese Medical Association discussed some common problems in the application of HFNC during the NCP treatment process, and formed an expert consensus on the subject. This expert consensus uses the current commonly used HFNC device as an example for explanation, so that first-line medical staff can quickly master the use and disinfection of HFNC, benefit patients, and avoid increasing the risk of virus transmission. This expert consensus starts with the principles and parameter settings of HFNC and the use and sterilization methods of different high-flow oxygen inhalation devices. It aims to standardize the use of HFNC in NCP patients and provide guidance for front-line clinical care.
Please enter your name and email to access the full article